Zac Efron, who was expected to reprise his role as basketball player Troy Bolton in "High School Musical 3: Senior Year, " is reportedly making a huge demand between $8 million and $10 million to star in "High School Musical 4."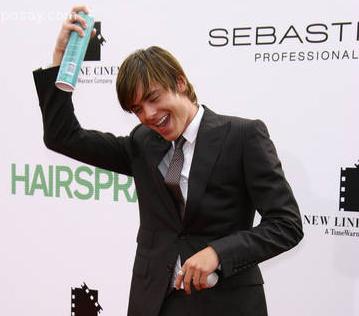 The 20-year-old actor is believed to be asking for the astounding pay rise, despite the fact that the producers have yet to confirm whether there will be a fourth film in the Disney franchise.
The newly-buff star seems eager to shake off his squeaky-clean image, revealing in a recent interview that he is on the hunt for more adult roles after the forthcoming High School Musical 3: Senior Year.
But it seems that he might be tempted back to the Disney all-singing, all-dancing franchise that made his name if the paycheck fits.
A source revealed: "Zac [Efron] is thinking in the $8 million to $10 million range but it depends on how the movie opens and how desperately they want him back."
It was recently reported the actor was so worried about his perfectly-groomed hair being ruined by the humidity at the Teen Choice Awards in Los Angeles that he asked backstage staff for hair straighteners.
A source added: "One of the awards staff asked Zac who the straighteners were for, and he said Vanessa Hudgens, but it was really for him! He said the humidity was killing his hair and that it was flat."