Michael Jackson was killed by a shot of powerful painkiller Demerol given by an aide as his personal medic Dr. Conrad Murray slept, a report indicated.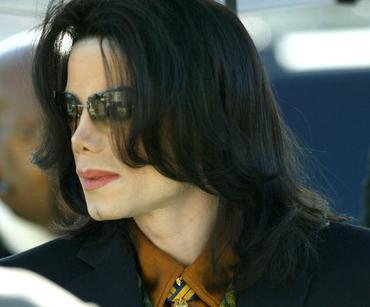 Dr. Murray is reported to have confessed to cops that he had already given the singer surgical anesthetic Propofol that same day.
Jackson is feared to have woken when the effects wore off and demanded pain relief.
The Demerol was duly administered by the compliant aide – with devastating effects.
The combination of Demerol and Propofol, known by the brand name Diprivan, triggered a massive heart attack.
US sources have claimed the cardiologist was asleep and therefore not paying attention when his patient's heart stopped beating.
He woke to find 50-year-old Jackson dead and desperately tried to revive him.
A case insider said: "Murray would set up a system to give Michael a steady intravenous release of Diprivan through the night. "But this time Michael woke up before Murray did and asked one of his aides for some Demerol. The aide gave it to him, but it was too soon after receiving the anesthetic. That's what killed him."
Jackson is thought to have first taken Demerol to control the pain of burns to his scalp he suffered filming a Pepsi advert.
Dr Murray is said to have told Los Angeles police about administering Propofol two days after Jacko died on June 25.
Propofol – which should only be given in a hospital environment – can be delivered by an intravenous drip to release a steady supply.
But there should always be equipment available to monitor the electrical impulses of the patient's heart and the level of oxygen in their blood supply.
An ECG would trigger an alarm if the patient flat lined, while a pulse oximeter would sound if oxygen supplies changed.
Neither device was found by detectives when they searched Jackson's rented Holmby Hills mansion following his death.
Dr Murray's lawyer Ed Chernoff has always maintained that his client denies giving Jacko anything that killed him.
Meanwhile a picture believed to be of the bedroom in which Jackson died has emerged. On the floor at the foot of the deathbed is a manual oxygen pump.
Surrounding the bed are alcohol pads used for cleaning skin before injections, a roll of surgical tape and a box of latex gloves.
On the bedside table is a phone, contradicting Dr Murray's claim he was delayed calling 911 because there was no phone nearby.
On the bed are prayer beads. There is also what appears to be an incontinence pad and a makeshift tourniquet. The source of the pic said oxygen bottles used in the star's drugs regime are just out of shot.
Comments
comments