U.S. Republican vice presidential candidate Sarah Palin abused her power as the state's governor, according to the claim of Alaska ethics inquiry on Friday.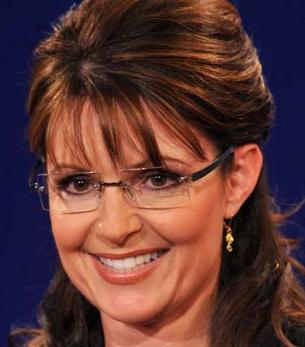 This claim seems to cloud over John McCain's controversial choice of running mate for the November 4 election.
At the same time, John McCain shifted his campaign strategy. After a week in which his campaign tried in vain to seize the momentum from Democrat Barack Obama with fierce personal attacks, he adopted a conciliatory tone, calling on supporters to respect the Illinois senator.
The Alaska inquiry centered on whether Sarah Palin's dismissal of the state's public safety commissioner, Walt Monegan, was linked to her personal feud with a state trooper who was involved in a contentious divorce with the governor's sister.
A report prepared for the state Legislative Council said Walt Monegan's refusal to fire the trooper was not the sole reason he was dismissed but was likely a contributing factor. The McCain-Palin campaign had said the commissioner was fired because of poor performance.
The report indicated: "Governor Palin knowingly permitted a situation to continue where impermissible pressure was placed on several subordinates in order to advance a personal agenda, to wit: to get Trooper Michael Wooten fired."
The report, released after a two month investigation, found that Mrs. Palin was motivated in part by a personal grudge when she fired Walt Monegan, the police chief, after he failed to dismiss her brother-in-law, who had been involved in an ugly divorce from her sister.
Mrs. Palin has always maintained that she dismissed Mr. Monegan over budget disputes, but the investigator hired by a 14-member bipartisan panel of the Alaskan state legislature concluded that a personal grudge influenced her decision – although it was not the sole reason for her motive to fire him.
In another statement, Sarah Palin insisted that Mr. Monegan was never fired, insisting he had been asked to step down as public safety commissioner and was offered a position on the Alcoholic Beverage Control board, due to his "outright insubordination" and "rogue mentality" when it came to budget and policy issues.
The scandal known locally as "Troopergate" gained national attention after Sarah Palin, who was little known in other states and has virtually no national or international experience, was selected to be John McCain's running mate .
John McCain campaign dismissed the report. The Republican presidential nominee revealed that the report was a "partisan-led inquiry run by Obama supporters," and Sarah Palin and her family had been justified to be concerned about the behavior of the trooper.
Sarah Palin "acted within her proper and lawful authority in the reassignment of Walt Monegan," according to the campaign's statement.
Comments
comments