Alexandra Paressant has a shocking revelation that she had an affair with Eva Longoria's husband Tony Parker.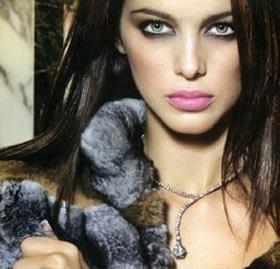 French top model has broken the salacious story about how she carried on a secret relationship with Tony Parker for about two months. In fact, Alex and Tony allegedly met at the wedding. Thierry Henry, a mutual friend and star soccer player, eventually introduced the two to each other on July 7 wedding of Eva Longoria and Tony Parker.
A report indicates that the top model exchanged phone calls with NBA player for a couple months and then saw each other in Paris near the end of September and in San Antonio in October.
The model revealed, "We had room service. He said that Eva sexually speaking does not want to do certain things." You could see the stunning photos of the French model here.
As for Tony Parker's marriage with Eva Longoria, the model continued that Tony explained, "Everybody has to get married at a point, but [for him] it is still time to enjoy life."
It seems the "Desperate Housewives" star did not know about her husband's affair with the French model. The model added, "I don't think she knew about it. She seems quite jealous."
She allegedly confronted Tony at one point, questioning what would happen if people found out about their affair, the NBA player replied, "People can think whatever they want."
Comments
comments