Ali Larter showed off her sexy body while she was wearing a bikini in the front cover of a Shape magazine.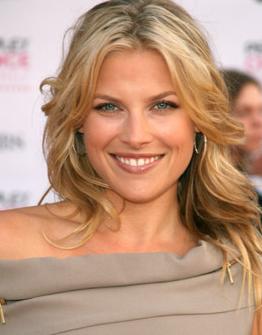 The "Heroes" star made her stunning comment after being told that she was on Shape's the Sexiest Bodies in Hollywood List, which you could see her bikini snap here.
In the interview, the 31-year-old actress revealed that she was "honored," saying, I'm honored, but you better not look too close [at my body]. Honestly, sexy isn't just about good looks. Sexy is a beautiful laugh, a great sense of humor and self-assurance."
She continued, "If I were voting, I'd say Vanessa Minnillo has the sexiest body. She always looks voluptuous and gorgeous when she's photographed on the beach or by a pool wearing a bikini."
She also said, "But I also love Lauren Hutton. She's a self-confident woman who can sit next to the president of the United States one day and then go drinking with her motorcycle buddies the next. Now that's really sexy."
The actress, who played the role of Niki Sanders in hit television series, is featured on the cover of the March edition of Shape magazine.
The actress, who is sporting a pink, crochet, string bikini has "never been happier than I am right now."
She added, "I think you look more youthful when you're happy. I'm finally comfortable in my own skin."
Comments
comments