Jamie Lynn Spears, who took advantage of her freedom while here mother Lynne is in Los Angeles for Brtiney, threw a party.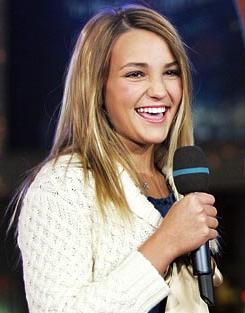 The pregnant teen invited her boyfriend Casey Aldridge, the guy she says is her baby's father, and a bunch of friends over to Serenity, her mom Lynne's Kentwood mansion, for a Super Bowl bash.
Shortly after 2:00 p.m. on Feb. 3, a Jeep SUV with Ole Miss University and Delta Delta Delta sorority decals on the back window pulled up to Serenity's gates and five college age women got out.
A witness said, "They were all laughing. They looked really happy and excited to be at the house, like they hadn't seen Jamie Lynn in a while."
The "Zoey 101" star was spotted earlier in the day while she drove with Casey, 18, on a 35-minute trek to McComb, Miss., to shop at a Wal-Mart Supercenter. The teen star was wearing a baggy sweatshirt, which carefully hid her baby bump.
A source claimed that the couple may have gone out of their way because the McComb store sells alcohol on Sundays, saying, "Maybe one of them has a fake ID."
Comments
comments