Alicia Keys is stunned her teenage romance has made national headlines in America after actress pal Claire Danes revealed the pair dated the same guy on TV.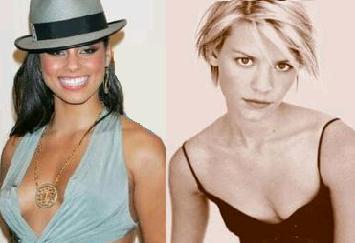 Claire Danes revealed she and Keys had both romanced Billy Cherry in high school, and revealed the Fallin' singer is still in touch with her childhood sweetheart.
And, appearing on MTV's TRL show on Thursday, the singer admitted the fuss over what Danes told America is amazing.
She revealed, "I can't believe this… Clare Danes and I went to school together in junior high… and that's how I know her, and there was this guy there, named Billy. He was a really nice guy and I actually still know him now. I think at some point, somewhere, she may have kind of either liked him or went out with him and at some point I kind of liked him and went out with him, so I think that connected us in some way. But I can't believe that's a big national story right now. Billy, you did it!"
Alicia Keys went on to reveal she "has a thing for Billys" – her first kiss was with another Billy.