Alli Spencer, the girlfriend of golf player Will MacKenzie posed for FHM as she talks golf stalkers, casinos etc.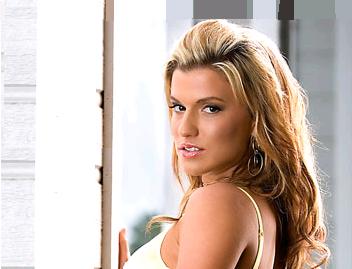 The stunning girlfriend of Will talked about walking around [email protected] around her house, saying, "Yes, I do. I live with Will in south Florida and, I don't know, I just don't like clothes. I don't like underwear – I never wear them. The townhouse is pretty close quarters, but most people that live around us are old, so we don't have any peeping toms – that we know of!" You could see her photos here as well as here.
When asked, do you have to beat girls away with a 9-iron, she replied, "They're usually wearing a dress or skirt and they look cute, but they're way overdressed. A lot of them will lurk around with the kids waiting for autographs after the round. One time, a girl asked Will, "So what are you doing later?" right in front of me! He said, "I don't know, but you can ask my girlfriend."
She added, "I love Borat, I've seen it six or seven times. I have a sense of humor like a 16-year-old boy – I like Ali G, Borat, Jackass and South Park.
Comments
comments