The Sugababes, a British group, have posed for a [email protected] photo shoot. It seems ironic since there is an interview that they would not entertain posing [email protected] offers.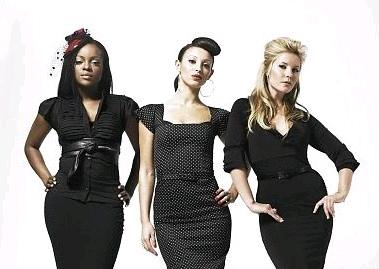 When they were once asked, How much money would it take for you to pose [email protected]? Mutya revealed, I wouldn't pose [email protected] Heidi, the blonde beauty, added, "I'd never say never but I doubt I would! Maybe a billion? You could see their photos here and here.
As for the other news, Sugababes have shunned the chance to watch the Spice Girls live in London because they can't tolerate watching mimed performances.
The newly reformed five-piece kick off 17 live dates at the capital's O2 Arena on Saturday (15Dec07), but Sugababes singer Amelle Berrabah has slammed the band for lip-syncing.
She revealed, "I was really excited about the Spice Girls reunion. Me and the girls (bandmates Heidi Range and Keisha Buchanan) were going to get some tickets but I've decided not to go now because I've heard about them miming."
Comments
comments