A day after getting voted off "American Idol," Allison's taking it better as she was saying on dealing with the judges, her duet with "big brother" Adam, and what Simon said after the show.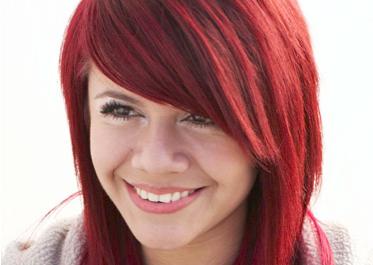 Here are the highlights of her interview with entertainment weekly:
ENTERTAINMENT WEEKLY: Okay, Allison. I've had a hard night since you got voted off. How are you going to console me?
ALLISON IRAHETA: I have to console you? Okay. I'm good. I'm just so happy I've made it this far. It's been such a great ride.
Sorry, but you can't be that happy. I simply do not think you ever got the credit you deserved. Do you think you did?
I mean, I don't know. I honestly don't know. It was weird. Sometimes I would get criticized for what I would wear and I'd be like, Wait. What about the way I sang? But I guess this whole thing is about a package and they want to see you as a recording artist. It's all for the best, though.
I have to say, the second Ryan said that Kris was safe, I knew you were going home. Did you have a bad feeling last night?
I knew I was going even before that. I had a feeling. Something told me that that was it. First of all, I was in the bottom three more than anyone. So I just warmed up for the song before the show, which I did every time there was a results show. And it paid off.
Don't you feel bitter that you went home after such a great performance of "Cry Baby" and Danny Gokey got to stay after hitting a note that even he mocked?
Honestly, I don't know what to say. It's hard. Danny Gokey is an amazing singer. As well as Kris and Adam. It's a hard call. I'm bummed. More than being off the show, even, I miss them. Being away from them hurts the most. Being eliminated? I was going to get eliminated at one point or another.
Really? You never thought you had a chance?
I never really thought I'd get that far. It was too much for me. I had confidence issues in the beginning and then I gained confidence throughout the show. I guess I thought I had a chance because I'd made it to the top 4. But you know, things happen for a reason. Chris Daughtry left as number four too.
Did you get a chance to talk to him and be consoled by him?
ALLISON IRAHETA: I didn't get to talk to him after I got cut because I had to go right to interviews. But I got to talk to him before and he's such a great guy. I looked up to him so much. He's such an amazing artist and it really is a consolation that he did so well.
Your duet with Adam this week was incredible. And when you got cut last night he seemed devastated for you. You must have gotten very close.
Yeah, we're really close. I feel like he's my older brother and I can go to him and tell him anything. Beyond music he's such a great person. All of them, Kris and Danny too. When we did "Slow Ride" it was so fun. We heard they were doing duets and we immediately decided the two of us had to do something. Adam came up with "Slow Ride" and I was like, "Heck yeah, let's do it!"
It seemed like week after week, Simon would tell you how brilliant you were and then knock you down with some insult. What was up with that?
Yeah, as you saw, week after week he would tell me I was boring. Then this week, I was like, you want some personality, eh? I'm gonna tell you what I think and stand up for myself. The moment he said "Start beggin"' was the moment I said, "Oh no you didn't." I was just like, I don't need to beg. I'm here to sing.
Simon is so much nicer off camera. Did he say anything to you last night after the show?
Yeah, he actually said that he really appreciated that I stood up for myself. And I said, you know what? It was about time. He's such a great guy, though. And he knows his stuff.
So after all the interviews, what's next?
I hope I'll be working on my music.
Any chance you'll still make it to your high school prom?
I don't think I'm gonna be able to make it. It's gonna suck, but hopefully my friends will still hang out with me.
If they don't, you can always come here.
Maybe I will.
Comments
comments