Former "American Idol" runner-up Clay Aiken is a father after he wrote in is blog about the birth of Parker Foster Aiken on his Web site's blog Friday.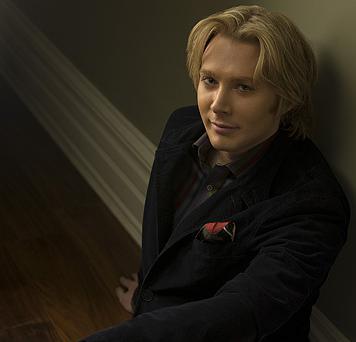 The American Idol crooner wrote: "No hyphens. One first name. One middle name. One last name."
During the interview with Raleigh television station WRAL, Faye, who is the mother of Clay Aiken, shared that the baby was born in North Carolina.
The 29-year-old crooner was a favorite of fans during the second season of "American Idol," where he finished second to Ruben Studdard. His album "Measure of a Man" went double platinum in 2003, and he made his Broadway debut this spring in "Monty Python's Spamalot."
The baby's mother is Jaymes Foster, Clay Aiken's friend and record producer whom he met while performing on "American Idol." Their son was born at 8:08 a.m. Friday, and weighed 6 pounds, 2 ounces and was 19 inches long, according to the statement on the Web site.
Clay Aiken wrote: "The little man is healthy, happy, and as loud as his daddy. Mama Jaymes is doing quite well also."
Comments
comments