He gained a following with his soulful singing and snazzy glasses, but ousted "American Idol" contestant Danny Gokey said on Thursday he foresaw his elimination from the competition's top three.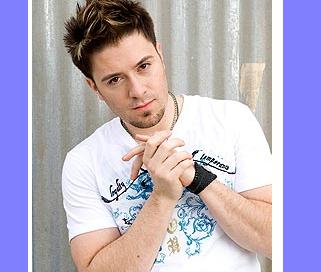 Gokey, who sported different pairs of stylish eyeglasses during his run on "Idol," said he began the season with 15 pairs and ended with 50. "I really would like to start a Danny line or a Gokey line of eyeglasses," he said.
Gokey, 29, said he had a sense all day that he would be cut, especially when rival Kris Allen, a presumed underdog, was tapped to advance and Gokey was left standing with the judges' favorite, Adam Lambert.
"I knew it was it for me, I was very confident in the fact that it was it for me," Gokey said in a conference call with reporters on Thursday.
Gokey, a widowed church music director, also said he understood why judge Simon Cowell in the Tuesday broadcast urged viewers to vote for Lambert, and made no such plea for Gokey, who was eliminated on Wednesday.
"I've got to be honest, it doesn't make me mad, it doesn't disappoint me, that's what (Cowell) believes is going to make the most money," Gokey said.
Gokey appeared to be talking about the commercial appeal of Lambert potentially winning the final and a record contract.
And Gokey had praise for the 27-year-old Lambert, a musical theater actor known for his bold performance style.
"He's very creative, he lives creative, he dresses creatively, he talks from that perspective," Gokey said.
As for his musical plans, Gokey said he wants to make a soulful album with R&B beats and a hint of Latin flavor, the latter coming from the influence of his late wife, Sophia, who was of Puerto Rican descent.
Gokey lost his wife last July to heart disease, and he said that raising money for charity in her name will be part of his musical mission.
"I would personally like to start a movement with my music," Gokey said. "Maybe it sounds so big of me or maybe cocky even, but the dream that I have … is to really revolutionize the culture, to change people's hearts."
"The coolest thing now is I can take my guard down," Gokey said of his elimination. "Because I don't need votes … I can just talk openly and freely to the people I sing in front of, and I'm excited for that."
With Allen and Lambert facing off next week, the winner of the "American Idol" 2009 title will be decided in the two-part finale on May 19 and 20.