American Idol judges Simon Cowell and Paula Abdul are expressing their well wishes to season three contestant Jennifer Hudson, whose mother, brother and nephew were violently killed by an unidentified assailant last week in Chicago.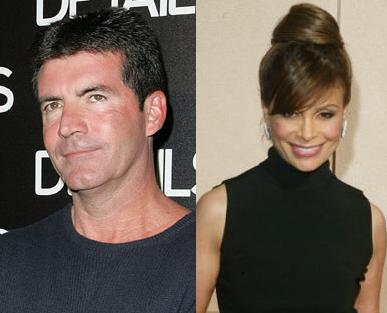 Simon Cowell revealed in a statement: "What has happened is absolutely horrendous. My thoughts go out to Jennifer and all her family. This is absolutely horrible."
Paula Abdul said that the domestic-related murders are a "horrific tragedy and my thoughts and prayers go out to Jennifer and her entire family.
She revealed: "The time I had to get to know Jennifer and forge a wonderful friendship with her while she was on [American] Idol was very special to me, and I personally can't imagine a greater loss for any family."
Police are questioning William Balfour, who was the estranged husband of Jennifer's sister, as a person of interest in the Hudson family deaths.
Meanwhile, neighbors and well-wishers dropped off teddy bears and flowers outside the Hudson family's Chicago home on Monday.
According to a report, no one planned the vigil ahead of time; all the neighbors said they gathered in a common grief.
The Hudson family deaths reflect the violence that is too often a part of the neighborhood.
Kevin Smith added: "Everybody is touched by this. You just wish there was more that you could do. You can't do nothing but come by here and pay your respects."
Comments
comments