Adam Lambert's song titled 'Want' which was recorded before he auditioned for "American Idol" has been made available for stream.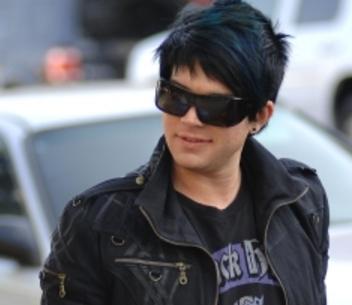 A new song titled "Want" from Adam Lambert has emerged via Hi Fi Recordings. The track comes from the production hands of Malcolm Welsford and Mark Endert (Maroon 5, The Fray, Fiona Apple).
Furthermore, "Want" is confirmed to serve as the lead single from Adam's upcoming album "On With the Snow" which was recorded before he auditioned for "American Idol". The song is reportedly co-written by Adam.
Claimed to carry Adam's pop/rock sound and style, "On With the Snow" is due for release this summer via Hi Fi Recordings/Wilshire Records. It is set to feature 11 or 12 songs which are varied from mid- and up-tempo songs, ballads and rock tunes.
Commenting on the soon-to-be-released record, CEO of Hi Fi Recordings John Hecker said: "We were presented with a business opportunity." He added: "We accepted because Wilshire Records had a long working relationship with Adam, and it resulted in excellent music that they had the rights to. The music has an audience, and it deserves to be heard. I think it's great music. At the end of the day, from my perspective, we're really helping Adam."
Adam Lambert who finished in the second place on season eight of Idol also has another studio album which is still in the works. This time, he partners with 19 Recordings/RCA and plots to work on it during Top 10 American Idol Summer Tour which will be started on July 5. He will drop it this fall.
"Back in 2005 when I was a struggling artist, I was hired as a studio singer to lend my vocals to tracks written by someone else. I was broke at the time and this was my chance to make a few bucks, so I jumped at the opportunity to record for my first time in a professional studio," Adam said in a statement on Friday.
Comments
comments