Former "American Idol" winner Ruben Studdard has lost nearly 100 pounds (43.4 kilograms) as he prepares for his upcoming stage role.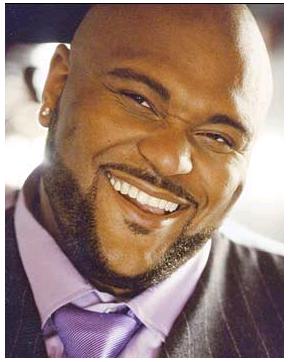 The heavyweight star admits he needed to get in shape to play the role of Fats Domino in the upcoming U.S. tour of musical "Ain't Misbehavin".
He revealed, "I am working out now. I've started jogging last week, really just trying to build up my endurance because we're doing about eight shows a week. "I have lost almost 100 pounds. A year and a half ago I weighed about 450 pounds, now I weigh 365. I still have a long way to go, I need to gear back up again."
Meanwhile, Ruben Studdard sued the promoter, which offices on South R.L. Thornton Freeway, for breach of contract on Monday in the Supreme Court of the State of New York. Perhaps the reason is over an axed tour. The single-page complaint indicated that Studdard is seeking "in excess of $45,000, plus interest" in compensatory damages. Also named in the suit is Melvin Childs III, who's the owner of Peachez Inc., which is an entertainment promotions company that recently promoted the likes of Tyler Perry's The Marriage Counselor at the Music Hall at Fair Park.
Comments
comments