Britain's Prince William has been nicknamed "Billy the Fish" by his comrades in the Royal Air Force (RAF).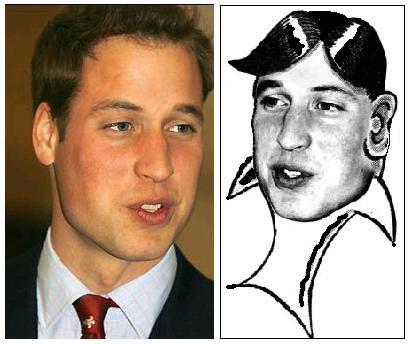 The 25-year-old prince, who started his four-month training course at Lincolnshire's RAF Cranwell earlier this month, has been given the moniker in homage to Viz comic book's famous half-man, half-fish goalkeeper.
A source revealed, "The boys knew that [Prince] William was officially called Flying Officer Wales within the RAF. They decided Wales sounded like whales, and given his name is [Prince] William the obvious nickname was Billy the Fish. What started as a bit of a joke has become serious, and the nickname has stuck. Some of the William's teachers are using it now as well!"
Prince William's new friends are so taken with the nickname that they are making up a joke name badge to be presented to the prince when he graduates from the intensive pilot training course in April.
The source added, "[Prince] William is tickled pink with the nickname – and the badge is just an extra incentive for him to qualify."
Viz is a popular British adult comic magazine that has been running since 1979, when it parodied comics from the post-war period. It is famous for its foul language, crude 'toilet' humor, black comedy and sexual or violent story lines.
"Billy the Fish" is a long-running cartoon strip in the comic that first appeared in 1983, and was created by artist Chris Donald and writer Simon Thorp.
Comments
comments