Amy Winehouse, who looks worse than ever, is reported to have spat on Kate Middleton's younger sister, Pippa, following a fracas at the End Of The Summer Ball in Berkley Square Thursday night, September 25.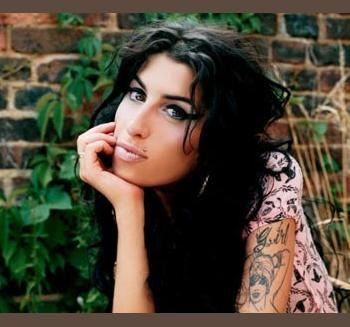 Perhaps the statement apparently alluding to the Royal Family when the troubled singer told Pippa Middleton: "Don't get the old dear to chop me head off."
An onlooker revealed: "The fight with Pippa was terrible. Amy tried to brush it off as a joke and said she had just choked and spat out a canape at Pippa by mistake, but it didn't ring true."
Amy Winehouse attended the event to sing backing vocals for her 12-year-old goddaughter Dionne's singing debut, but she ended up ruining the performance when she grabbed and hugged Dionne as she tried to perform.
A source revealed: "It was tragic. Amy seemed totally wasted. She was jumping all over Dionne as the poor girl tried to sing."
Later when Amy was asked to pose for the event's official photographer she attempted to headbutt him before collapsing and sobbing, "Life can't go on. I can't do this any more."
Other celebrities who attended the event included Heidi Range from Sugababes and Atomic Kitten's Liz McLarnon.
Meanwhile, Amy Winehouse faces arrest after allegedly whacking a woman dancer in the face. Sherene Flash, 30, said that the troubled singer punched her in the eye after she asked to take the star's picture.
Comments
comments