Charlotte Church wants boyfriend Gavin Henson to prove his love for her by getting a tattoo.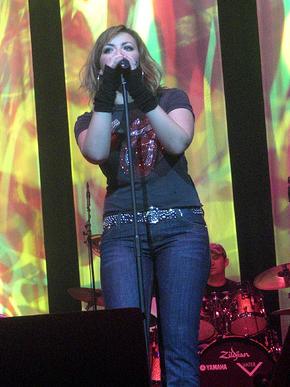 The "Crazy Chick" singer, who got one-year-old daughter Ruby with Gavin and currently pregnant with the couple's second child, is believed to feel worried that her boyfriend will cheat on her because she has gained weight. The singer wanted him to show his commitment with a tattoo.
A source revealed: "Charlotte has been begging Gavin to get her name tattooed on him as she's still terrified he will stray. She has been designing tattoos that he could get done. She thinks that because they're not married he should do one special thing for her."
The Welsh singer, who has a desire to have six kids, is very troubled with her appearance. She even told Gavin that she wants to get back into shape before they expand their brood again.
The source added: "Charlotte has been pushed to her absolute limit with her weight gain. She told Gavin, 'I'm not doing this again! Plans for more kids are being put on hold after this one!' "
Comments
comments