Brad Pitt has attended the American Film Festival of Deauville in France. The actor, who was previously rumored to arrive solo in Venice, was spotted with Angelina Jolie while the celebrity couple walked the red carpet on Spetember 3 at the 33rd American Film Festival.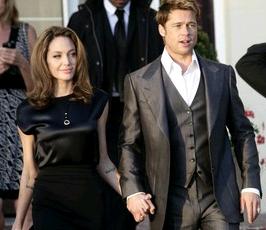 The said event was also the premiere of the film "The Assassination of Jesse James" by the Coward Robert Ford.
The film, which focuses on the last year of the famous outlaw's life, is co-produced by the lead actor Brad Pitt and directed by Andrew Dominik.
Earlier on Sunday, the world's most closely followed couple had walked the red carpet at the Venice Film Festival for the premier of the same film.