Paris Hilton, who was previously served 23 days in jail for the offense of driving with a suspended license, is set to go back to prison – for a West End musical.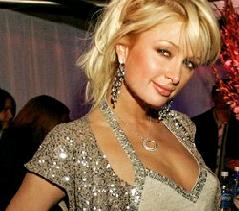 The socialite is going to appear in a London stage version of cult Australian TV show "Prisoner: Cell Block H."
A source revealed, "Everyone is very excited. There was a real buzz around the show when we thought we would get some well-known Australian soap actors but Paris is a major coup.
The casting agents never thought she'd be interested, but before meeting with the directors she researched the show by watching DVDs of the original series. She absolutely loved it and thought it was brilliantly camp."
The hotel heiress, who is claimed to have been keen to tread the boards in the West End for some time, is going to star as an inmate in the production set in a women-only prison and her character is believed to have a lesbian romp.
The source added, "Paris is keen to stretch herself as an actress so she's happy to kiss another girl for the audience and actually thinks it'll be fun to play a lesbian. She'll also get to stretch her vocal chords and she loves that."