Prince William and his brother Prince Harry were so taken up with the goddaughter of Princess Diana's hairdresser that they popped the question to her while they were still kids.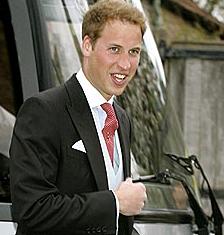 The hairdresser revealed that Princes William and Harry has seen his goddaughter Beth in the pantry and had been so charmed by her that they wanted to marry her.
The hairdresser has explained it was Prince William who did all the work, first proposing on younger brother Harry's behalf, and then on his own, after Beth turned down the first proposal.
He revealed, "Beth, who is the same age as William, came to the Palace once. The boys saw her in the pantry. William rushed up to me and whispered, 'Do you think she would marry Harry?' So I said we should ask her. Beth was shy and thought about it but shook her head and said, 'No.'"
He continued, "William came in again and asked, 'Will she marry me?' I said, 'Don't even question it, of course she will.'
He added, "Now I phone her, a grown woman and ask her, 'Did you get your proposal yet?' and we just laugh."