Angelina Jolie and Brad Pitt have enrolled adopted son Maddox in an $18,000-a-year New York private school.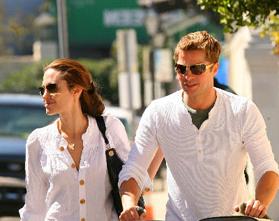 Maddox, who was adopted from Cambodia, began his classes at the Lycee Francais de New York on the Upper East Side last Tuesday.
He celebrity couple accompanied the six-year-old child to the Manhattan campus, where lessons are all taught in French and based on France's curriculum, for his first day.
A source revealed, "They were just like normal parents."
Brad Pitt took Maddox to see the New York Yankees' baseball game later that evening after the first day of school.
The couple, together with kids, is currently residing at Angelina's Upper West Side condo.
Comments
comments