Vanessa Hudgens, who has gone full frontal in the report claims, has real n@ked pictures, which finally resurface in the Internet.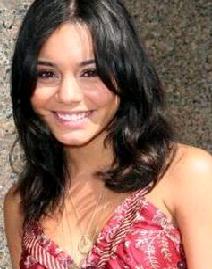 Early reports from last week claimed that the gorgeous brunette had snapped a picture with a camera phone for her High School Musical sweetie Zac Efron.
A report claimed that the pictures were out and they were being shopped. Now another report claims that they have indeed confirmed that the photo is legitimate.
The picture was taken by Vanessa for Zac Efron and was meant for his eyes only. Her representative revealed in a statement, "This was a photo which was taken privately. It is a personal matter and it is unfortunate that this has become public."
You can find the n@ked picture of Vanessa Hudgens in a link to the photo. The first link that you click on here is safe but the second click through will be Vanessa in the buff.
Comments
comments