Angelina Jolie and Brad Pitt have turned fiercely combative to ensure that they get the privacy they sought when signing a three year lease on the 1,000-acre, $70 million, 35 bedrooms Château Miraval in South France.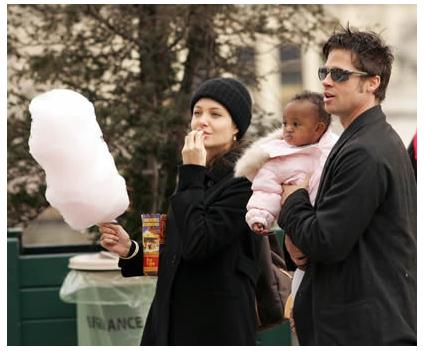 Rattled by the recent publication of photographs of the family unwinding on the grounds of their sprawling estate, taken using powerful telephoto lenses, Jolie and Pitt have engaged high-powered Los Angeles-based law firm Lavely & Singer to make sure the paparazzi look elsewhere for their pay checks in the future.
A letter sent to various media outlets by the law firm warns them not to publish any photos that infringe on the privacy of Pitt and his family.
"We have become aware that certain photographs were surreptitiously taken of Mr Pitt and his family as they engaged in familial activities on private property, namely, in the privacy of the estate in which they are presently residing in France and where they had a reasonable expectation of privacy (the "Photos").
It is clear that the Photos were taken by paparazzi photographers with the use of highly powerful telephoto lenses, and that the taking of the Photos constitutes a malicious violation of Mr. Pitt's right of privacy, including under the laws of California and France."
The letter goes on to claim that the photo agency that sold or licensed the "surreptitiously taken" photos has since removed them from its website.
It is likely that Brad and Angelina's concerns about powerful telephoto lenses stem as much from their need for privacy as the need to ensure that photos of their new born twins, Knox Leon and Vivienne Marcheline, are first made available to an agency ready to pay millions to a charity of their choice.
The bidding frenzy for first photos of the twins has heightened with magazines reportedly bidding between $11 million to $20 million for exclusive rights.
Angelina Jolie checked out of Lenval hospital in Nice and returned to Château Miraval during the early hours of Saturday, July 19, after giving birth to the twins by caesarean section on Saturday, July 12.
Comments
comments