Angelina Jolie and Brad Pitt, the stars of the movie "Mr. And Mrs. Smith", are said to buy a yacht worth £70million. The celebrity couple is reported to buy a luxury 240 feett-long three-deck yacht, which they have supposedly ordered from a company near Rome.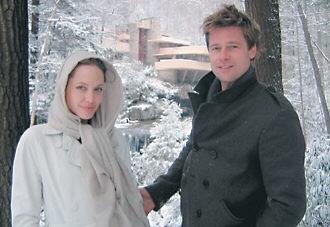 Brad and Angelina will have an option of six bedrooms decorated with marble and gold fittings on board the lavish ship. The yacht of the celebrity couple will also have a helicopter pad, swimming pool and gym.
Mario La Via, a boat builder, confirmed that the Privilege Yard had received an order for the luxury vessel, but refused to say whether the potential owners were Brad Pitt and Angelina Jolie.