Prince William, 24 and his 25-year-old girlfriend Kate Middleton have ended their four-year relationship. The split spoiled the hopes of a stylish royal wedding to rival that of Prince Charles and Princess Diana.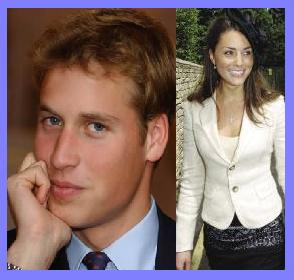 According to the Saturday report of Sun newspaper, Prince William and Kate Middleton had reached an "amicable agreement" to separate. The sources confirmed the split to the Press Association news agency.
Prince William's Clarence House office refused to make a comment about the split, revealing it did not discuss the prince's private life. Royal sources did not deny the report. The royal sources even acknowledge that the split was true.
What is the reason why the couple decided to split? The newspaper revealed, the split was caused by the huge pressures on the young couple and by Prince William's career in the army.
Prince William, the 24-year-old prince and second in line to the throne, graduated from Sandhurst military academy in December. The prince is currently undergoing further training at an army base in rural England.
News of the break-up caught many royal-watchers by surprise. It was generally thought Prince William and Kate Middleton would soon announce their engagement.