Hello magazine made a recent online poll. Their readers obviously believe who will be the next royal bride and groom. According to the poll, 75% of the readers predict that Zara Phillips, 25, and her boyfriend Mike Tindall, 28, tie the knot soon.
Zara Phillips and her boyfriend Mike Tindall beat Prince William and his girlfriend of four years, Kate Middleton by an enormous edge in the poll.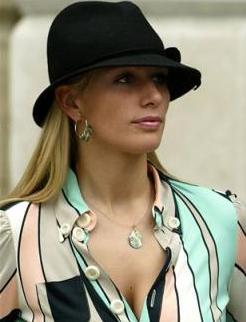 Zarah Phillips, the daughter of Princess Anne who shares a cottage with Yorkshire-born Mike, seems to have caught the attention of readers with her flourishing romance. The couple has been together since meeting at the Rugby World Cup in Australia in 2003. They are very supportive of each other's dreams of sporting success. Zara always cheer on her England player boyfriend at rugby matches, and Mike is always present at her show jumping events.
After Prince William's insistence that he won't marry until he is 28 or 30 years old, and Zara seems holding off on wedding bells in order to concentrate on her equestrian career and particularly the 2008 Olympics, it seems royal fans may still have to wait a while for the next royal weddings.