Angelina Jolie and her adopted daughter Zahara were spotted in New York's Central Park.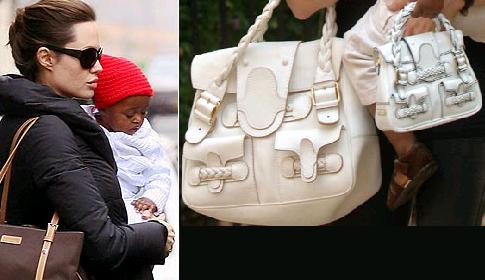 The mother and daughter were enjoying a day-out in the park and they are both sporting matching designer handbags.
Zahara, who was carrying her stylish white handbag, has tightly gripped her designer bag — perhaps it was filled with important possessions such as sweets and crayons.
Angelina Jolie, who was adopting nonchalant approach to her handbag, let the handbag hang from her arm so that she could hold Zahara with both hands.