Angelina Jolie, who recently admitted that she still loved Billy Bob Thornton, has sparked another speculation that her recent proclamation made her current beau Brad Pitt reeling.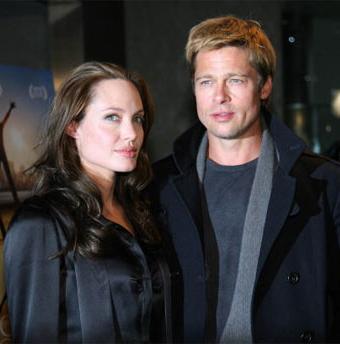 One of the reasons given is the apparent ban for Brad Pitt on all things Jennifer Aniston. The report indicates that a source that says that Angelina Jolie doesn't like Brad Pitt bringing up any of his exes, especially former wife Jennifer Aniston, and even former girlfriend Gwyneth Paltrow.
Brad Pitt and Jennifer Aniston were married and considered the "Hollywood Golden Couple" when Brad Pitt went to work with Angelina Jolie on the 2005 film "Mr. and Mrs. Smith".
By the time the movie hit theaters Jennifer Aniston and Brad Pitt had split and were in the process of getting a divorce and Brangelina (the coupling of Brad Pitt and Angelina Jolie) was well underway. So what gives with the Billy Bob confession?
The report claimed that Angelina Jolie's confessions in the revealing EW interview "didn't go over too well in the Jolie-Pitt household.
The insider, who was close to the couple, revealed, "The Billy Bob stuff got under Brad's skin. He felt it was too much and told Angie he thought it was inappropriate, but she just brushed it off."
Brad's especially annoyed, the insider says, because Angie hates when Brad talks about his exes. The insider added, "Angie gets crazy jealous and doesn't want to hear about [Jennifer] Aniston, Gwyneth Paltrow or any other women Brad dated. That's why you rarely hear him mention an ex in an interview."
Jennifer Aniston usually popped into the picture when Brad Pitt and Angelina Jolie are promoting a movie and looking for a buzz.