John Mayer, who has blasted rumors his relationship with actress Jennifer Aniston is all part of a huge publicity stunt, insisted that he would never fake love for money.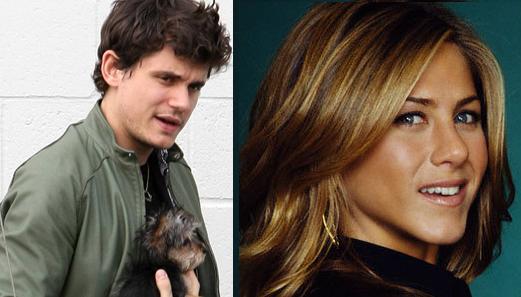 The celebrity couple has been romantically linked for several months, and the relationship appears to be serious. The former "Friends" star arrived in London from Los Angeles on May 23, 2008 to join Mayer on his tour of the U.K.
But John Mayer has been left fuming at Internet gossips, which allege he is only dating Aniston to further his own career. The singer is so angry that he admits it makes him feel "dirty".
He revealed, "The moment I complete the circuit of having thought about it is the moment I feel dirty from the inside. I've never thought like that. The one thing I'll take with me to my grave, hopefully, is that I've never made a decision based on anything other than my heart."
In separate news Jennifer Aniston has shown her support for new boyfriend John Mayer by flying to London to join him on tour.
The rocker is currently preparing for a series of concerts across the U.K. and Jennifer Aniston has now traveled to the country to be by his side.
While neither has officially confirmed the relationship, the pair has been inseparable over the last few months, with John Mayer commuting to Florida at weekends while Jennifer Aniston was filming her new movie "Marley & Me" in Miami.
John Mayer kicks off his tour in Birmingham, England on June 24, 2008 and wraps up with a live show at London's Brixton Academy on June 27 2008.
Comments
comments