Brad Pitt and Angelina Jolie must have a very tumultuous relationship. The pair again has their relationship examined by a weekly entertainment magazine.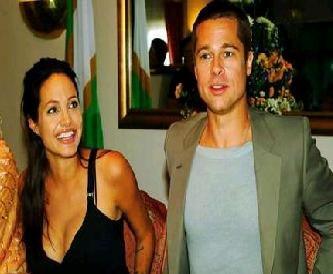 It seems the whole double life phrase has entered the Brangelina's life as the magazine believed it was Angelina Jolie who mislead Brad Pitt.
The magazine claims that for years, according to the sources, Angelina has been leading a "twisted, double life". She's broken many promises, insiders say, and has been less than truthful about her previous lovers, her weight woes, and even her children.
Another claim: "Sources say the 32 year-old Hollywood super star has grown used to constantly reinventing herself. She wants to erase the past and her public image as a husband stealer, drug user and sex fiend."
Perhaps it is still uncertain if there is any "twisted double life" but it's seems crystal clear that Angelina Jolie would love to have a do-over and likely she would not have lived such a wild past.
Comments
comments