Angelina Jolie was spotted while putting a bold front as she picks up her son from school. Her partner Brad Pitt shows off a nifty brick trick.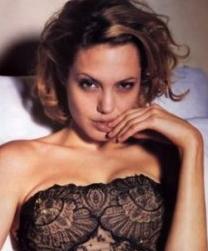 The "Good Shepherd" actress looked radiant as she and Brad Pitt led adopted five-year-old Maddox by the hand to their waiting car in New York.
The celebrity couple recently denied that their relationship is in trouble.
And Brad Pitt seemed to have a skip in his step as he was snapped mid-vault during filming for new film "Burn After Reading".
Comments
comments