Angelina Jolie, 31, brought home her fourth child on Thursday from the Vietnam orphanage where the boy has lived since 2003.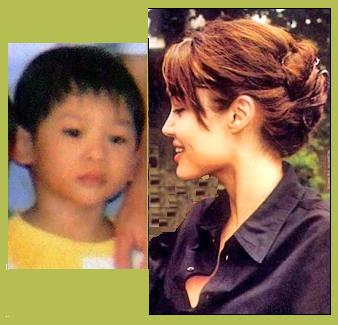 Angelina Jolie, together with Maddox, had arrived at the Tam Bihn orphanage, which is located outside of Ho Chi Minh City. Twenty children greeted the Hollywood actress and her son. The children were dressed in traditional Vietnamese tunics, and offering flowers.
Before leaving with her new son, Pax Thien, the Hollywood actress left a message in the visitor's book of the orphanage. She wrote, "Thank you for taking such wonderful care of my son. He has been with you for years. I'm sure he will miss your beautiful caring staff as much as you will miss him."
The three-and-a-half-year-old boy was known at the orphanage as Pham Quang Sang before Angelina Jolie renamed him as Pax Thien.
Nguyen Van Trung, the director of the orphanage, reveals, "He's (Pax Thien) the smartest and cleverest among the kids." He confessed, "I was a bit worried in the morning. When Sang saw (Angelina) Jolie and two of her big bodyguards, he moved back and cried. (Angelina) Jolie kneeled down and gradually went closer to him. It took about 20 minutes for her to reach him." He added, "after (Angelina) Jolie made acquaintance with him, he cheered up and trusted her right away."
Maddox also tried to soothe the child by holding his hand. Trung says that while Sang was crying as he was carried into the car, having Maddox on hand was a relief.
Nguyen Van Trung reveals, "It's lucky to have the presence of her other son [Maddox] who was very friendly to Sang."
Ms. Bui Thi Thanh Tuyen, the main taker of the boy at the orphanage, explained the reason why Pax Thien got frightened, "We did not say anything to him, afraid we might put pressure on him and more frightened. We just told him that we are taking him out. You are going to play outside — play with a mother and father."
Comments
comments