Angelina Jolie is said to be 'creeped out' by octuplets' mother Nadya Suleman after she received several admiring letters from her.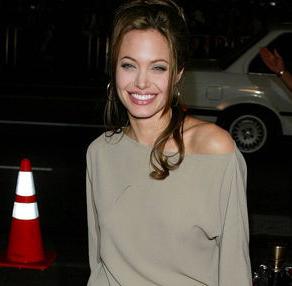 Sources close to the "Changeling" star said the 33-year-old Suleman had written to Angelina Jolie praising her support of children.
She is said to be irritated by Suleman – and particularly by rumors claiming the single mother had facial surgery to make her look more like her.
Friends of Suleman, who already had six children before giving birth to a further eight, said she had altered her appearance to look like Jolie – who herself has six children.
Suleman, who has been forced to go into hiding because of death threats since the octuplets birth, has denied having her lips plumped up and surgery on her nose.
Reports in the U.S. cited a source close to Jolie who said Suleman had sent her several letters praising her work on behalf of children's issues and gushing about how talented she was.
The source was quoted as saying: "It is clear this woman needs psychological help. It's one thing to clip out a celebrity's photo from a magazine and ask your hair stylist to copy that cut. Who hasn't done that?"
The source added: "But to have a nose job, have collagen injections in your lips and start talking like Angelina – that's over the top."
Suleman has set up a website to solicit donations for her super-sized brood after controversy over their birth two weeks ago appears to have put many sponsors off.
Comments
comments