Angelina Jolie has promised that she would never to have another man's name tattooed on her body again.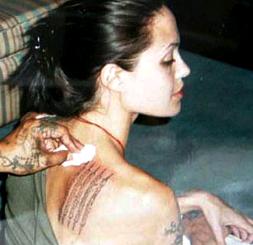 It is because the "Good Shepherd" actress had spent thousands to have an etching of the name of her former husband removed.
She also warned Brad Pitt not to expect the same kind of tribute despite the fact she has 14 tattoos.
She added, "It's definitely a lesson I have learnt in my life."
Comments
comments