Eva Longoria has developed her dislike for kissing co-stars since exchanging vows with her husband Tony Parker.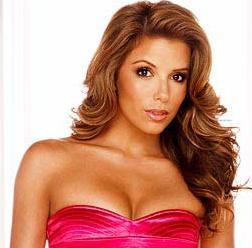 The actress, who plays Gabrielle Solis on the hit show, admits she has never been comfortable locking lips with anyone but boyfriends and husbands and now she absolutely hates puckering up for screen kisses.
She revealed, "It was weird for me before I was married. I hate the kissing. Kissing is the most intimate thing."
And she hates the idea of kissing other men so much, she refuses to talk about it with her new husband.
She added, "I'm not sure he's happy with it, but he's not the crazy husband about it. We don't talk about it because it's just not a comfortable thing to talk about."
Comments
comments