Angelina Jolie reportedly returned gifts sent to her four children because she doesn't accept free presents. The Oscar-winning beauty was not impressed when British fashion company Pepe Jeans sent T-shirts for her kids to Prague, where Angelina is currently filming "Wanted."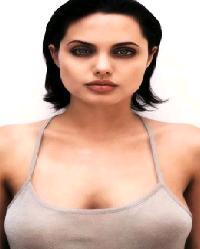 She claimed she couldn't accept the gifts, as she had no idea who gave them to her.
A source revealed, "Angelina returned the clothes with a nice thank-you note. But she made it clear she could not accept the gift as she didn't know exactly who sent them." However, Angelina is only too willing to accept presents from those she loves. Brad Pitt recently showered her with birthday gifts.
Comments
comments