Angelina Jolie, who was involved in a wardrobe malfunction, could add another role to her credentials. Aside from being UN goodwill ambassador and mother, the actress proved to be a writer for the Economist.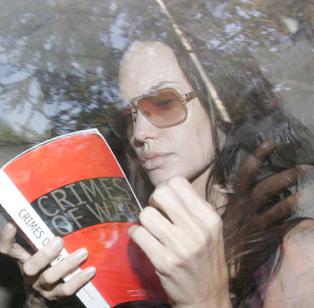 The "Good Shepherd" actress wrote an article about Darfur's crisis. Her photo byline describes her as a goodwill ambassador for the United Nations High Commissioner for Refugees.
Her article will appear next to various articles including several presidents, an exiled god-king, the head of the United Nations and other political heavyweights.
As for the other news, the actress was spotted indulging to a little light reading of a book inside the car.
Comments
comments