It was reported that Angelina Jolie gives her son Maddox $50 every time he loses a tooth.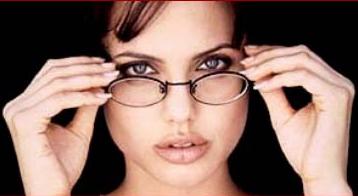 The "Good Shepherd" star pays significantly more than the average tooth fairy after it was revealed she gave her six-year-old adopted son an impressive $100 when he lost his two front teeth recently.
A friend revealed, "Angelina plays the tooth fairy, and gives Maddox a bit more than the usual $5! He gets $50 per tooth, and he's allowed to spend his reward on anything he wants."
A friend added, "So far he has lost four teeth – that's a whopping $200. Not bad for a six-year-old kid!"
The 32-year-old actress reportedly has high hopes for Maddox in terms of career choices, and is keen to see his flying his own planes by the time he turns 14.
A source revealed, "Angelina told me, 'I want to get Maddox into planes at a certain age ─ piloting his own by 14. He's cool, anyway. When we were in Namibia, he just fell in love with flying. Maddox has that natural performer thing. Pax isn't like that.'"
Comments
comments