Angelina Jolie has given birth to a son and daughter in Nice, France with partner Brad Pitt at her side.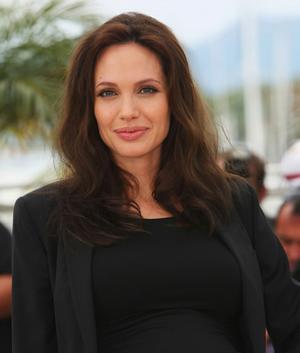 The actress delivered her twins by Caesarian section at the Fondation Lenval hospital on Saturday.
The twins, baby girl Vivienne Marcheline, after Angelina Jolie's late mother Marcheline Bertrand, and baby boy Knox Leon, weighed 5 pounds and 5 pounds 3 ounces respectively.
Here are some of the details of the arrival of twins:
Dr. Michael Sussman has revealed that the operation, which was slated for Tuesday, had to be moved forward "for medical reasons".
The doctor also revealed, "The babies are doing well. The operation went just perfectly. Angelina is in very good spirits. Brad Pitt was at her side. He was there and all was well. The mother and father are very, very happy."
About the labor and delivery, the celebrity couple "were talking, they were together." The doctor explained, "It was an epidural, so [Angelina] was awake and speaking and laughing. They were happy."
The doctor described Brad Pitt as his "assistant." The doctor also added that the "Babel" actor even cut the babies' umbilical cords, saying: "He was … perfectly calm, totally determined, very pleased to be at the birth of his children, very moved and very emotional."
On whether the birth had been a textbook delivery, Dr. Sussmann answered, "absolutely no problems."
When will Angelina Jolie and the babies leave the hospital? The doctor replied, "I don't know. She will stay for a few days. You know, in Europe it isn't like in the United States, where the patients go home after three days. They will stay a bit longer until everything is okay."
He concluded, "The babies are fine. The babies are with the mother and father and they are fine."
Comments
comments