Anna Faris will star in the upcoming "The House Bunny" (which features the men's magazine mogul and his three busty blondes), and has since been spending quite a bit of time at the iconic Playboy Mansion.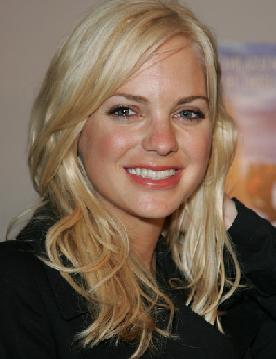 Anna Farris, who added that she's been made a real-life honorary girlfriend, revealed, "I was just there yesterday. Hef has been an incredible support system; it's thrilling to see him act."
The blonde beauty also shared that the fans should wait for the September issue of Playboy. It is still uncertain of the September issue is a centerfold. Although Anna sweated it out to be picture-perfect for the part, being a girlfriend didn't involve too much mental stress.
She revealed, "I did very little to emotionally prepare — I worked out, got hair extensions and bought lots of padded bras."
But speaking of Hef and his girlfriends, it seems things weren't quite so sunny at the annual Fourth of July bash at the mansion on Friday.
According to some partygoers, there was a bit of a tiff among the girls and Kendra wasn't speaking to Holly or Bridget.
An eyewitness revealed, "They didn't even exchange glances. I don't know what happened, but Kendra made sure to keep her distance."
It has been speculated for quite some time that 23-year-old Wilkinson is getting ready to fly the coop, having been busy focusing on building her own brand-name independent of the "Girls Next Door."
Only time will tell, but last time we spoke to Hef, himself, just a few weeks ago, he said that it's quite amazing they've all been together for this long.
He added, "Girls will be girls, and there are moments where they will disagree. The amazing thing, quite frankly, is that we're all together after six years."