Antonio Banderas revealed that Brad Pitt and Angelina Jolie should just "try their best" when they welcome their twins later this month.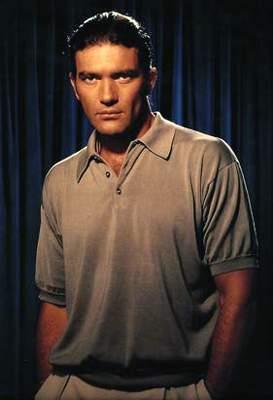 The "Shrek" actor, who has an 11-year-old daughter Stella and stepchildren Alexander, 23, and 18-year-old Dakota with wife Melanie Griffith, has advised the couple to make sure they are prepared for the impending arrivals.
He revealed, "I would just tell them, 'Try your best, man,' because when the kids come to the house, they become the kids and you are not anymore!'"
Antonio Banderas, who co-starred with Brad in "Interview with the Vampire" in 1994 and Angelina in "Original Sin" in 2001, also said the couple are "very happy."
Speaking at the launch of his new fragrance Blue Seduction For Women, Antonio continued, "I know both of them, they are my friends. They are very happy together."
Meanwhile, Antonio Banderas, who was nominated for a prestigious Tony award for his role in musical "Nine," recently revealed he is planning a return to New York's famous Broadway theater district.
He added, "I am working with David Leveaux, who was the director of 'Nine,' on that possibility. It will be 'Don Giovanni.'"
Comments
comments