Angelina Jolie, the star of "The Good Shepherd", credits Billy Bob Thornton, her former husband, for giving her the best advice following the death of her mother.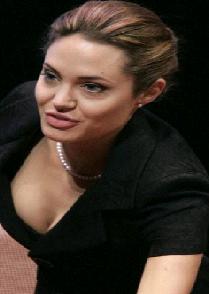 While the 32-year-old actress was struggling to cope with the grief of losing her mum, Marcheline Bertrand, to cancer earlier this year, her former husband called to offer his views on death.
The actress revealed, "He said, 'You'll never get over it. It's never going to be Ok, and once you accept that, you realize you never want to get over it.'"
The actress added, "He said, 'Just kind of let it sit with you, and let it be a part of who you now are.'"
Angelina Jolie recently admitted her weight loss is a result of the grieving process.