Hollywood Reporter's Women in Entertainment: Power 100 list names Oprah Winfrey most powerful and Angelina Jolie highest paid.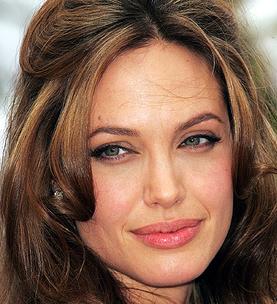 Elizabeth Guider, who is the THR editor, revealed: "The decision to place Oprah at the top of the list was based on her dizzying array of Oprah-branded media and her immense cultural influence. Today's most powerful woman in entertainment might just be the most influential woman in America."
Oprah Winfrey was ranked No.6 in 2007 power list, which is crowded and dominated by media company head honchos.
Angelina Jolie is the highest paid actress this year, having eased out Reese Witherspoon from the pedestal. Jolie commands over $15 million a movie, a reasonable amount considering her films grossed nearly $1 billion worldwide in 2008!
Incidentally, Brad Pitt and Angelina Jolie are # 5 on the Forbes first annual list of Hollywood's top earning couples, having collectively earned $34 million between June 1, 2007 and June 1, 2008.
Followingng Angelina Jolie in the list of highest earning women are Julia Roberts (No. 2), Reese Witherspoon (No. 3), Cameron Diaz (No. 4) and Katherine Heigl (No.5).
Katherine Heigl's rise in Hollywood has been spectacular following her big screen debut with last summer's hit Knocked Up which grossed over $148 million.
Heigl, who continues to win hearts as doctor Izzie Stevens on ABC's Grey's Anatomy, is the third highest paid woman on prime time television having earned $13 million between June 1, 2007 and June 1, 2008.
Comments
comments