Angelina Jolie was taken to the hospital Friday after getting hurt on the set of her new movie, TMZ first reported.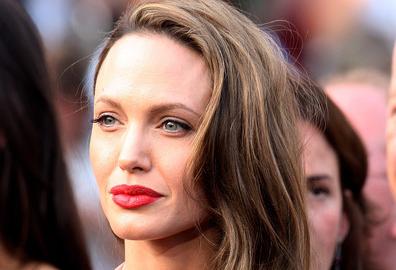 The star was filming scenes for the upcoming thriller, Salt, in New York's Long Island when she bumped her head.
According to her manager, Jolie got a nick between her eyes that started to bleed. She was performing a stunt when the incident occurred.
Although she was taken to the hospital, her manager told TMZ that she would be fine.
Sony, the studio behind Salt, issued the following statement: "This morning, while filming an action sequence during production of her new movie Salt, Angelina Jolie sustained a minor injury. As a precautionary measure, Ms. Jolie will be taken to the hospital and examined. Production on the film has resumed."
Although some filming continued while she was being examined, the star returned to the set and continued shooting.
UPDATE: A spokesman for Columbia Pictures says Angelina Jolie is back on the set of her latest movie after a brief trip to the hospital for a minor bump to the head.
Jolie sustained the injury on Friday while filming an action sequence on Long Island, where the studio is producing her upcoming thriller Salt.
Spokesman Steve Elzer says the actress was taken to a local hospital, examined and released as a precautionary measure.
Elzer says she was back on the set and production has resumed.
Comments
comments