Robert Pattinson may be trying to woo New Moon costar Kristen Stewart away from her boyfriend, Michael Angarano, so was his latest hookup with Erika Dutra, in Cannes, just a stunt to make the real object of his affection jealous? Did he take that detour just to get Kristen's attention?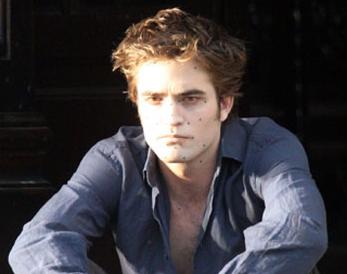 Robert had the perfect opportunity to confess his late night rendezvous in Cannes during a two hour dinner with Kristen at a restaurant near Montepulciano, Italy, on May 24, a new report claims. The pair "were in deep conversation," notes an eyewitness, according to Life & Style.
He's aware of how his fame has changed the dating game, though. "I can be sitting at a restaurant, and suddenly there are people sitting next to me," he laments. "I don't get it. It's funny, you look the same for years and no one mentions it. Then suddenly, it's a big deal."
So now Robert is careful to discern whether someone's interest in him or just his Twilight character, vampire Edward Cullen, who's described as the ideal man. "I like normal girls who don't pretend to be anything else," he says. Is that girl Kristen – she certainly doesn't seem to care to pretend to be anything other than herself.
Comments
comments