Angelina Jolie has taken a surprise trip to Iraq as part of her role as a United Nations (UN) goodwill ambassador.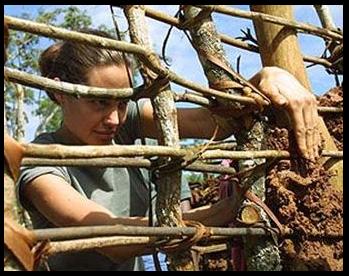 The "Good Shepherd" star traveled to Baghdad to raise awareness of the two million people displaced by ongoing conflict in the war torn region.
The actress called for more action to address the displacement crisis caused by Sunni-Shiite sectarian violence, saying, "There are over two million displaced people and there never seems to be a real coherent plan to help them."
She continued, " There's lots of goodwill and lots of discussion but there seems to be a lot of talk at the moment and a lot of pieces that need to be put together. Of the two million internally displaced, it's estimated 58 per cent are under 12 years old. It's a very high number of people in a very, very vulnerable situation and a lot of young kids."
This visit, which is her second trip to the region as part of her work for the UN High Commission for Refugees and the trip also included a meeting with US security officials, including General David Petraeus, the US military representative in Iraq.
She added, "How Iraq settles in the years to come is going to affect the entire Middle East. It's in our best interest to address a humanitarian crisis on this scale because displacement can lead to a lot of instability and aggression."
Meanwhile,there are hundreds of reports that she is pregnant but the actress has yet to confirm the news after sitting down after she recently visited Baghdad for a little publicity. It is not surprise if the actress will encounter questions with her speculated pregnancy.
The exchange is documented by Media Bistro as she tried to fend off the question. A reporter Arwa Damon tried to ask her something but the actress replied, "Oh don't. Stop it. The reporter interrupted and said, "I had to ask.") "Stay true to your tradition. You're CNN. Don't do it!" is she kidding, CNN covers celebrity news just like any other network.
Comments
comments