US federal authorities are set to investigate how Heath Ledger was able to acquire the prescription drugs that led to his death.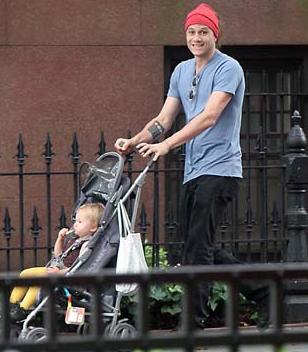 It was confirmed yesterday that the "Brokeback Mountain" actor was killed by an accidental overdose of prescription drugs.
A spokeswoman for the New York City medical examiner's office revealed the drugs included sleeping pills, painkilling medication and anti-anxiety tablets. And a statement released by the office confirmed the combination of drugs taken by the 28-year-old actor.
Erin Mulvey, a spokesperson for the New York Drug Enforcement Agency (DEA), said that the federal government aims to establish how the actor was able to obtain the drugs.
She added, "We are working with the NYPD to identify any illegally prescribed drugs that may have been prescribed to [Ledger]."
Heath Ledger's father Kim released a statement after the medical examiner's findings. The statement indicated, "We remain humble as parents and a family, among millions of people worldwide who may have suffered the tragic loss of a child. Few can understand the hollow, wrenching, and enduring agony parents silently suffer when a child predeceases them."
The statement also indicated, "Today's results put an end to speculation, but our son's beautiful spirit and enduring memory will forever remain in our hearts. While no medications were taken in excess, we learned today the combination of doctor-prescribed drugs proved lethal for our boy. Heath's accidental death serves as a caution to the hidden dangers of combining prescription medication, even at low dosage."
Comments
comments