Brad Pitt previously revealed that he is still close with his former wife Jennifer Aniston. Are they e-mailing each other? A report claims that Brad Pitt taps out messages to Jennifer Aniston on his keyboard, Angelina Jolie is reportedly fuming. According to a report, there are few good nights between the couple known as "Brangelina".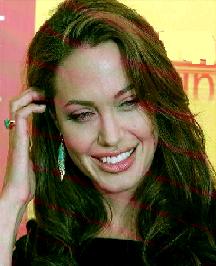 The weekly entertainment magazine notes that Angelina Jolie is insecure and is so worried that he is considering making a charge at his smoking hot former wife that she had taken to snooping around.
Perhaps the "Good Shepherd" actress was concerned after Brad's recent interview confessions on how he still feels about Jennifer.
A source revealed that Brad Pitt called his sister Julie to unload. Of course that will really make Angelina Jolie feel secure as reports claims that she is not really a favorite of the traditional Southern Missouri family.
Comments
comments