Vanessa Hudgens has rocked Disney's world as some of her racy pictures leaked on the Internet earlier this month and now former boyfriend Adam O'Neal claims that she sent him photos three years ago.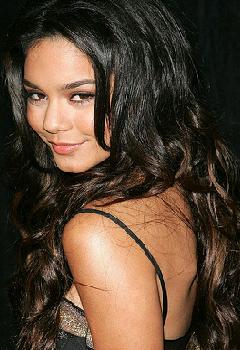 If that proves accurate that would mean that she was only fifteen and she has a habit of snapping photos of herself nude and then e-mailing them to her boyfriends.
According to a report, the former boyfriend dished plenty of details. Adam revealed that he met Vanessa at an acting audition, saying, "She was 15 and I was a year older. I asked her out on a date and we went to a movie – Jeepers Creepers."
He continued, "Her parents were pretty strict, so we only got to hang out maybe three times a week. We were together for three months and I quickly realized how ambitious she was. Becoming an actress was all that was on her mind."
As for the details on how their relationship came to end, he revealed, "Then, just before Christmas 2003 she came to a party at a friend's house — and dumped me. She told me she'd hooked up with an ex-boyfriend three days earlier. I was shattered when she told me she'd cheated on me. But she was a pretty crazy girl, and she played with me off and on for the rest of the evening. One minute she'd tell me again it was over — the next she'd be kissing and touching me."
He added, "Finally I'd had enough. I told her, 'You broke up with me, and now you're toying with me. You need to go.'"
Then he claimed that three weeks after their break-up, she e-mailed him the snap and he was shocked. He said that he e-mailed back "Thank You!" If it was true that Vanessa Hudgens' photo, according to her former boyfriend, that is floating around is the same exact one she sent him. It means one thing — the "High Schol Musical" star is only fifteen in the photo and not eighteen as previously reported.